Crocodile Casting was established by London based Casting Directors Claire Toeman and Tracie Saban and have become one of the leading Commercial and Corporate Casting companies in the UK.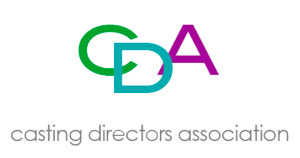 Both originally hailing from an acting background in TV, Film, Commercials, Voiceovers, and Theatre we often found we came across a closed-door situation so when Crocodile Casting was set up, we made it our aim to source new faces and fresh talent from professional actors to street casting with the general public.
Crocodile Casting has forged strong relationships with theatrical and model agencies both here in the UK and globally.
Good communication is crucial for successful casting and directing talent on camera, always striving to maintain excellent relationships with production companies and advertising agencies.
At Crocodile, we aim to provide the client with the best possible choice of talent. We strongly believe that our previous experience as actors enhances our ability to cast & direct creatively. We also happen to love our job.
Each project is treated with the utmost care and attention. We know just how important it is to get the casting right in the first session as budgets are often very tight.
No matter what your casting requirements are (however unusual!!) We are the team to find them for you.
Crocodile Casting work closely with industry partners to ensure the best possible service is delivered to our clients every time.
Crocodile Casting are members of the Casting Directors Association.